Ideally located in Lyon, Dymension has all the necessary human and material means to carry out your projects successfully.
WHO ARE WE ?
DYMENSION is a company specialising in the computer-based development of interactive interfaces. With a solid experience of the web behind us, we decided to concentrate on the new user possibilities offered by touch interfaces and even more innovative interfaces in the future.
We are interested in all the technologies that go beyond the traditional ways of using the web. This includes applications for tablets but also more prestigious devices such as interactive tables.
All our applications are developed in-house thanks to our teams who are specialised in the design of multi-user interfaces. These require a greater degree of specialisation than the design of interfaces destined for use by a single user.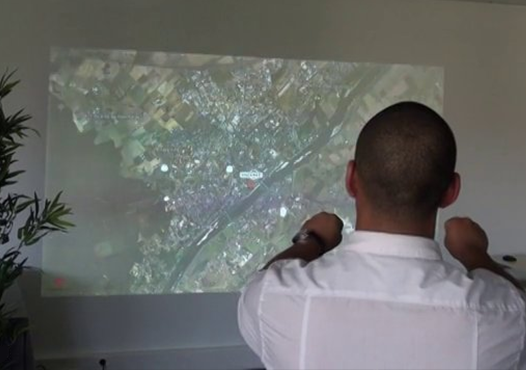 Flying Earth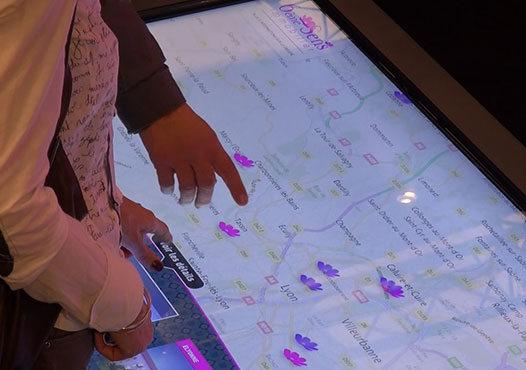 6eme Sens
Delyss
Our solutions transform your company image and give you a real advantage over your competitors. Put your company name in the spotlight by offering a high-quality service.